Ultimate Summer Bucket List for Toddlers and Kids (2023)
Summer is a great time of year to get outside every day and play! Your toddler and kid can maximize outdoor play with long, warm summer days. However, we don't always have a plan for keeping our little ones entertained for all those long summer days. This summer bucket list for toddlers and kids is here to help your family make the most of the summer!
This bucket list of fun summer activities will give you a list of great ideas to do with your kids and toddlers this summer. I've divided this to-do list into several categories so your family can choose the day's activities based on everyone's interests. I intend this list for families with young children, but you will find that many of the activities work for older kids too. In fact, you will find that these activities will be fun for the whole family!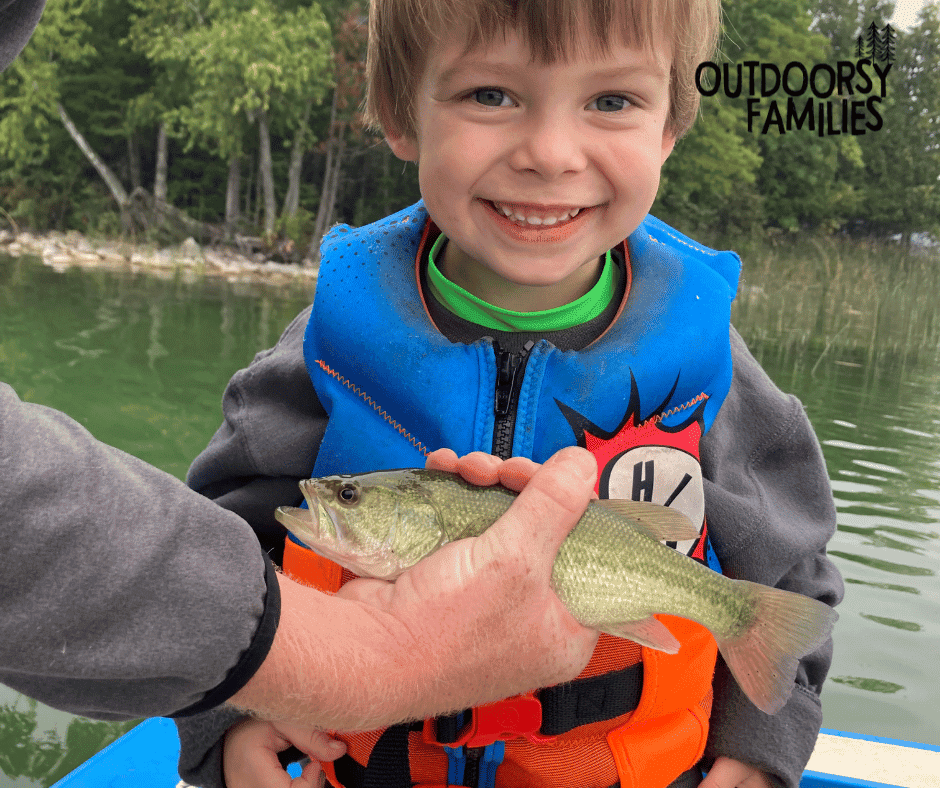 This post contains affiliate links, including links from Amazon. If you use these links to buy something we may earn a commission at no extra cost to you. Thanks for supporting our family!
Ideas for How to Use this Summer Bucket List
This list of fun activities is large – filled with over 100 summer bucket lists activities for your family! With that being said, don't feel you need to complete ALL these activities in one summer. This is just a springboard for ideas for your family.
Talk to your children about what they want to do this summer. Read the list of ideas together and write down 20 activities that you and your kids want to do together this summer.
Kids need structured play, but they also need unstructured play. Be sure to balance that as you choose activities for your own summer bucket list. Also, know that the dreaded words "I'm bored" are a great time for kids to tap into their imagination. Be sure to let your kids practice their own creativity and interests this summer. Summer break should be all about letting kids be kids.
Backyard Summer Bucket List for Toddlers and Kids
A lot of times, the best place to play is right in your own backyard! This list of 25 backyard activities can help get your kids playing in new ways in their own backyard. I tried to create a list of low-cost and low-prep activities for your family to do in the comfort of your own backyard.
If you don't have a backyard of your own, I encourage you to choose a nearby outdoor space you can make your own. Try to choose a space within walking distance of your house. You can bring along most these activities with you by using a collapsable wagon.
Set up a backyard sensory bin with sand, water, and different toys (use a plastic bin or bucket)
Have a backyard bubble bath with a kiddie pool, bubbles, and toys (use a garden hose to fill the pool)
Create a backyard petting zoo with stuffed animals and toy farm animals
Set up a backyard water painting station with paintbrushes and water (use a paintbrush and a bucket of water)
Have a backyard story time with a blanket and picture books
Create a backyard music station with different instruments and toys
Set up a backyard sandcastle building station with sand and buckets (use a sandbox or a plastic bin)
Have a backyard sensory walk with different textures and materials (use grass, sand, stones, etc.)
Create a backyard ball pit with plastic balls and a kiddie pool or plastic bin
Set up a backyard color sorting station with different colored items (use toys, blocks, or craft supplies)
Have a backyard bubble wrap popping station (use a roll of bubble wrap)
Create a backyard water play station with different-sized containers and scoops (use plastic containers and kitchen utensils)
Set up a backyard obstacle course with unique challenges and tasks (use household items and toys)
Have a backyard painting party with finger paints and paper (use washable paints)
Create a backyard nature art station with different materials found in nature (use flowers, leaves, and sticks)
Set up a backyard chalk art station with chalk and a chalkboard or sidewalk
Have a backyard photo booth with fun props and costumes
Create a backyard sandbox with kinetic sand or homemade sand (use a plastic bin or kiddie pool)
Set up a backyard watermelon tasting station with different types of watermelon (use a variety of watermelons)
Have a backyard animal hunt with stuffed animals and toy animals
Have a backyard camp out. Cook s'mores, sleep in a tent, and look at the stars all from your backyard!
Go on a bug hunt in your backyard. Observe the bugs you find with magnifying glasses!
Have a backyard movie night with a projector and snacks.
Make homemade ice cream with dry ice and plastic bags.
Enjoy root beer floats or ice cream sundaes on the porch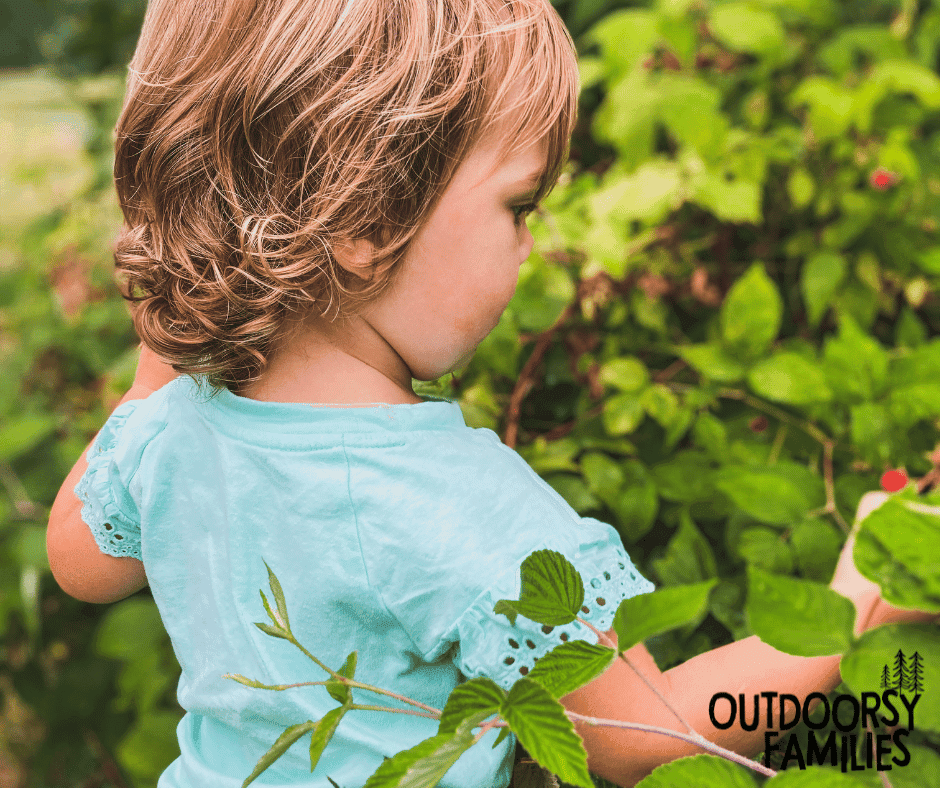 Close to Home Summer Bucket List for Toddlers and Kids
Visit a local park and have a picnic with your favorite snacks and drinks.
Go on a nature walk in a nearby nature trail or park and look for different animals and plants.
Attend a local farmers' market and pick out fresh produce to bring back home.
Take a walk around the neighborhood and play a game of "I Spy."
Visit a community garden and learn about fresh fruits and vegetables.
Have a backyard scavenger hunt with a list of unique items to find.
Attend free live music at a local park
Go to a splash pad or public pool and play in the water.
Take a trip to a nearby beach or lake for a fun day in the sun.
Attend a local fair or carnival and try different rides and games.
Take a bike ride around the town and explore unknown places.
Visit a nearby zoo or aquarium and learn about different animals.
Have a backyard water balloon toss or water gun fight.
Attend a story time or craft event at the local library.
Take a trip to a nearby playground and play on the equipment.
Visit a local petting zoo or farm and interact with different animals.
Go on a bug hunt in the nearby park.
Attend a local parade or festival and enjoy different activities and food.
Visit a nearby outdoor sculpture or art exhibit and learn about different artists.
Take a trip to a nearby hiking trail and explore nature.
Visit a nearby botanical garden and learn about different plants and flowers.
Attend a free outdoor fitness or yoga class for kids and parents.
Watch a local baseball game
Go to a drive-in movie theater and snuggle in the car while you watch a movie.
Visit a you pick berry farm
Day Trip Summer Bucket List Ideas for Toddlers and Kids
Planning bigger adventures is a great way to make summer break more exciting. These activities are ideas for day trips. They're meant to be within a day's drive, but will take up more time than the activities listed in the close to home section.
Some are repeated, such as visiting a local zoo. I know that not all of our families are near a zoo or aquarium. This may be more of a day trip than a trip nearby. (It would actually be an overnight trip for our family!!)
Go on a nature hike and explore different plants and animals.
Visit a nearby waterfall and feel the mist and spray.
Take a boat ride on a lake or river and enjoy the scenery.
Go on a camping trip and sleep under the stars.
Visit a nearby National Park or National Monument. Participate in Junior Ranger programs at these locations!
Go on a road trip for the day. Travel to somewhere nearby, but that you haven't been to yet.
Visit a nearby beach and play in the sand and water.
Go on a horseback ride and experience nature on horseback.
Take a trip to a nearby amusement park and try different rides.
Visit a nearby water park and enjoy different water activities.
Go on a fishing trip and catch different fish.
Visit a nearby zoo or aquarium and learn about different animals.
Take a trip to a nearby National Forest nature center
Go on a kayaking or canoeing trip and explore different waterways.
Visit a nearby mountain and go on a scenic drive or hike.
Visit a local fish hatchery and feed baby fish.
Visit a nearby historic landmark and learn about history.
Take a trip to a nearby island and explore the beaches.
Go on a wildlife safari and see different animals up close.
Visit a nearby botanical garden and learn about different plants and flowers.
Take a trip to a nearby theme park and enjoy unique attractions.
Go on a whale watching tour and see different marine life.
Visit a nearby aquarium and learn about different sea creatures.
Go to the fair and ride the rides, like a Ferris wheel.
Visit a local State Park and explore nature near your home.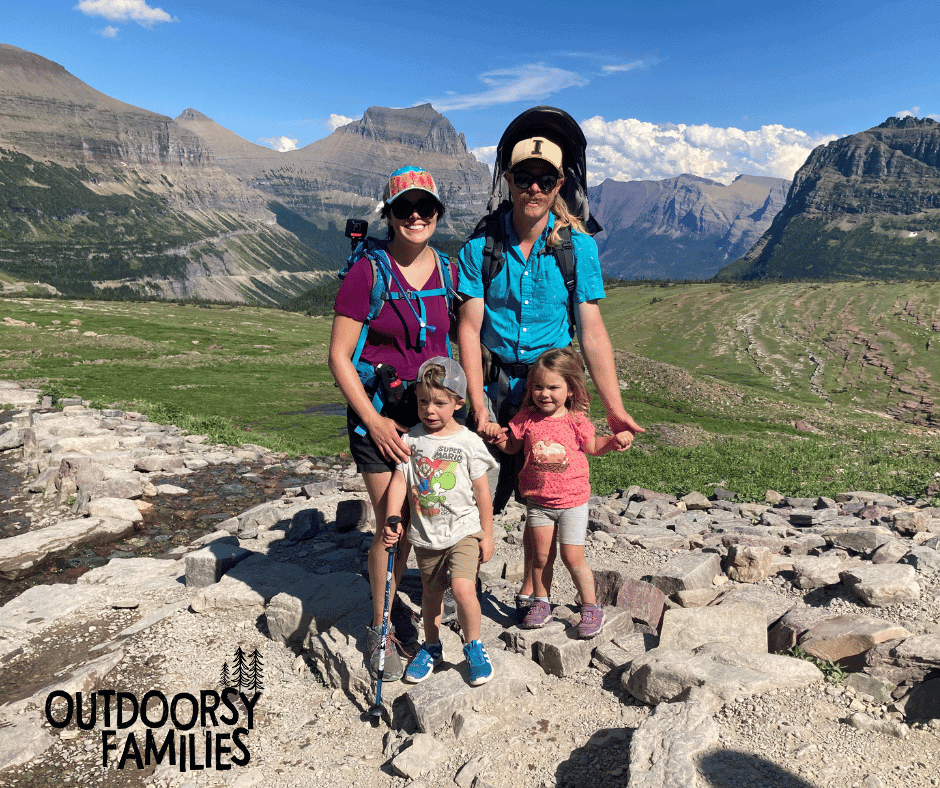 Summer Bucket List Travel Ideas for Families
Here are some ideas for bigger family vacations. All these vacation ideas focus on being outdoors and exploring new areas. There are so many options for where to vacation. This list is meant to inspire ideas for your own summer vacation.
Beach vacation – play in the sand, splash in the waves, and build sandcastles
Camping trip – experience the great outdoors, roast marshmallows, and go on nature walks
National Park visit – explore easy trails, see wildlife, and learn about nature
Mountain vacation – enjoy scenic drives, gentle hikes, and fresh mountain air
Lake house rental – go swimming, fishing, and enjoy water activities with parental supervision
Theme park visit – enjoy gentle rides and attractions for young children
Zoo or aquarium visit – learn about different animals and marine life
Ranch vacation – go on pony rides and experience life on a farm
Children's museum visit – explore interactive exhibits and learn through play
Island vacation – explore beaches and visit child-friendly attractions
Cruise – enjoy onboard activities and children's programs
Hiking vacation – explore easy trails and nature reserves suitable for toddlers
Farm stay – experience farm life and learn about animals and agriculture
Train ride or scenic railway trip – enjoy the scenery from a safe, comfortable train
Road trip – visit family-friendly destinations along the way with frequent stops and breaks
Theme park visits (Disney or other locations) – experience a magical world of imagination
Fishing trip – catch fish in a safe and supervised environment.
Summer camp- Many camps have a week of family camp that allow all ages!
Summer Bucket List to Get Wet!
This list of activities is perfect for hot summer days! All these ideas also keep in mind young toddlers and water safety.
Splash pads – choose a local park for toddlers to splash around and have fun
Kiddie pools – invest in a small kiddie pool for your own backyard!
Water tables – interactive tables with water for sensory play and exploration
Water balloons – a fun and exciting way to cool down on hot days
Sprinklers – a classic way to cool down and have fun in the backyard
Beach play – building sandcastles, collecting seashells, and splashing in the waves
Water parks – visit water parks with kiddie pools and water play areas suitable for toddlers
River or lake tubing – enjoy a gentle ride down a river or lake
Canoeing or kayaking – explore waterways while sitting in a safe and stable boat
Boat rides – enjoy the scenery on a calm boat ride with parental supervision
Waterfall visits – visit safe and gentle waterfalls for some refreshing fun
Fishing – catch fish in a safe and supervised environment
Snorkeling – see fish and marine life up close.
Water safety classes – teach toddlers how to stay safe around water
Watercolor painting – use watercolors to paint pictures and explore colors and textures
Water balloon toss – a fun and simple game to play with toddlers
Duck races – have fun racing rubber ducks in a shallow stream or kiddie pool
Ice cube play – play with ice cubes in water tables or kiddie pools for sensory exploration
Boat races – use small toy boats to race in a shallow pool or stream
Kiddie pool play – makes this activity more fun with floating toys and bubbles
Sink or float experiment – explore science concepts with water and different objects
Slip n Slide – Make a slip n slide in your backyard. Add soap for even more slippery fun!
Water gun fights – use safe and child-friendly water guns for some outdoor fun
Underwater treasure hunt – use safe and child-friendly goggles to search for treasures in a pool
Water obstacle courses – set up a safe and fun obstacle course using water and other materials.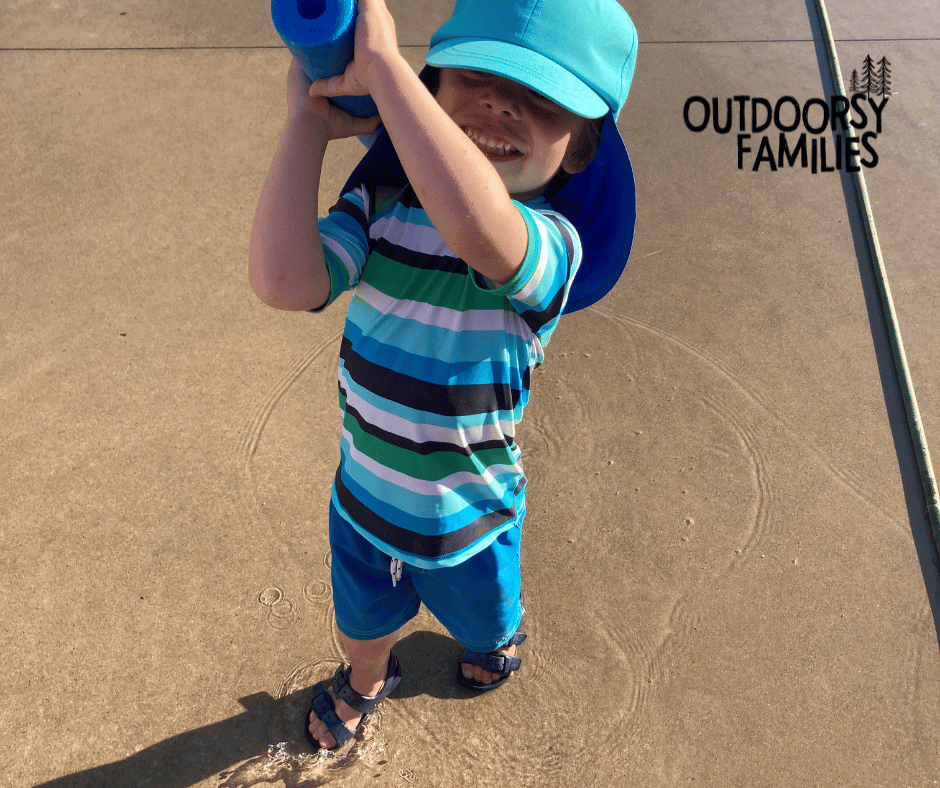 25 Free Summer Bucket List Ideas
These activities are all meant to be free to low-cost. I repeated some from other activities above. It's always great fun to add activities that are going to be low cost. Lower cost activities are much easier to do spontaneously!
Backyard camping – set up a tent or build a fort in the backyard and sleep under the stars
Bubble blowing – have fun blowing bubbles and watching them float away
Chalk art – use sidewalk chalk to draw and color on the pavement
Nature walk – take a walk around the neighborhood and explore nature together
Water play – splash around in a kiddie pool, water table or sprinkler
Obstacle course – create an obstacle course using items found in the yard or park
Bug hunt – search for bugs and learn about them
Picnic in the park – pack a picnic lunch and enjoy it in a nearby park
Nature scavenger hunt – find items in nature such as leaves, rocks, and flowers
Cloud watching – lay down and watch the clouds go by, guessing their shapes
Story time in the park – read books aloud in the fresh air
Outdoor music – make music together using pots and pans, or other found objects
Hopscotch – use sidewalk chalk to draw and play hopscotch
Yoga in the park – practice simple yoga poses outside in the sunshine
Sports day – set up a mini-sports day with games such as relay races or ball games
Sidewalk paint – use cornstarch, food coloring, and water to make sidewalk paint
Frisbee or catch – play catch or throw a frisbee back and forth
Gardening – plant and tend to a garden, learn about different plants
Leaf printing – make prints of leaves using paint and paper
Story stones – paint and decorate stones with story prompts to encourage storytelling
Puddle jumping – jump and splash in puddles after rain
Beach day – visit a nearby beach, build sandcastles and play in the water
Outdoor play – have the family put on a play together. Bonus if you use puppets!
Firefly catching – catch fireflies in a jar after dark
Fly a kite – fly a kite in a park on a windy day.
Summer Bucket List for Toddlers and Kids
With a complete list of daily activities, toddlers and little kids are going to have tons of fun this summer! Use the list to decide what your family wants to do the most and plan your bigger adventures now.
Don't forget to download your free printable summer bucket list!
Other Outdoorsy Ideas
Teaching Leave No Trace to Kids
Fall Outdoor Activities for Families
20 Ways to Motivate Kids on a Hike
100+ Outdoor Family Activities