Shred Dog Gear Review: Kid's Ski Gear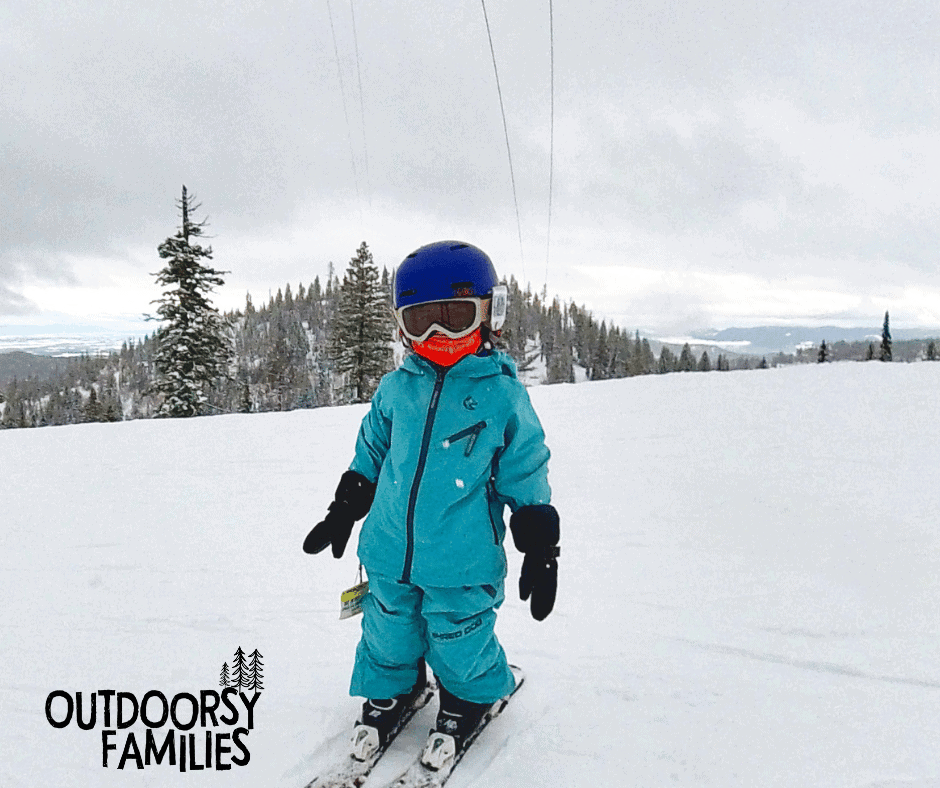 This post contains affiliate links, including links from Amazon. If you use these links to buy something we may earn a commission at no extra cost to you. Thanks for supporting our family!
Choosing the correct winter gear for kids can have a significant impact on how your ski day is going to go. Kids can be a lot like Goldilocks. They tire of skiing quickly if they are too hot and need to cool off. If they're too cold, the amount of ski runs they can do will be approximately 1 before it's time for hot cocoa in the lodge. Kids will be comfortable in winter if the layers are right.
I've experienced this "Goldilocks syndrome" with both of my kids. But, this season I've found something that's changed the game! Shred Dog is a winter gear company that focuses on creating ski gear for kids. This gear isn't like your typical "kid's gear". It's made of the same high-quality materials that is used in expensive adult gear- but for 40% less than the retail markup in stores!
This season I've heard WAY less "I'm cold." and WAY more "let's do another run"! My daughter was 2 last year and is now 3, which has made a big difference. But I also think that finally getting her high-quality ski gear has made a tremendous difference in her cold weather tolerance level! 
Are you ready to join the Shred Dog family? Get 25% off with discount code OUTDOORSYFAMILIES!
Shred Dog Unique Features
Technical apparel for children
20K/20K waterproof and breathability rating
Rubber wrist gaskets
Adjust- A – FIt sizing allows for adjustability between sizes. You can size the gear up or down, allowing Shred Dog gear to last longer than 1 season.
Taped seams keep moisture out.
Ski pants can be used as bibs or pants
Powder skirt keeps snow out and warmth in
An integrated layering system makes for no bulk layers
Adjust-A-Fit System for Growing Kids
The Adjust-A-Fit System is one of my favorite features for Shred Dog's gear. My 3-year-old is between sizes 3 and 4. Shred Dog currently only goes down to a size 4. We ordered a 4 and I'm glad we did. 
With Shred Dog's fit system, all the gear can be adjusted to accommodate kids in between sizes. A hidden button system is used to lengthen or shorten the apparel. This allows for 1.5" of growth or shortened length. The generous sizing also allows kids to be layered underneath without their outer layers feeling tight or bulky.
I have my daughter's pants adjusted to the smallest setting. For her jacket and coat, I only needed to make a slight adjustment. With the adjustability of Shred Dog's gear, she'll be able to get at least one more season out of her current setup before needing a larger size. With how high-quality this gear is, it could be passed down to a younger sibling or cousin – even after a few seasons of wear!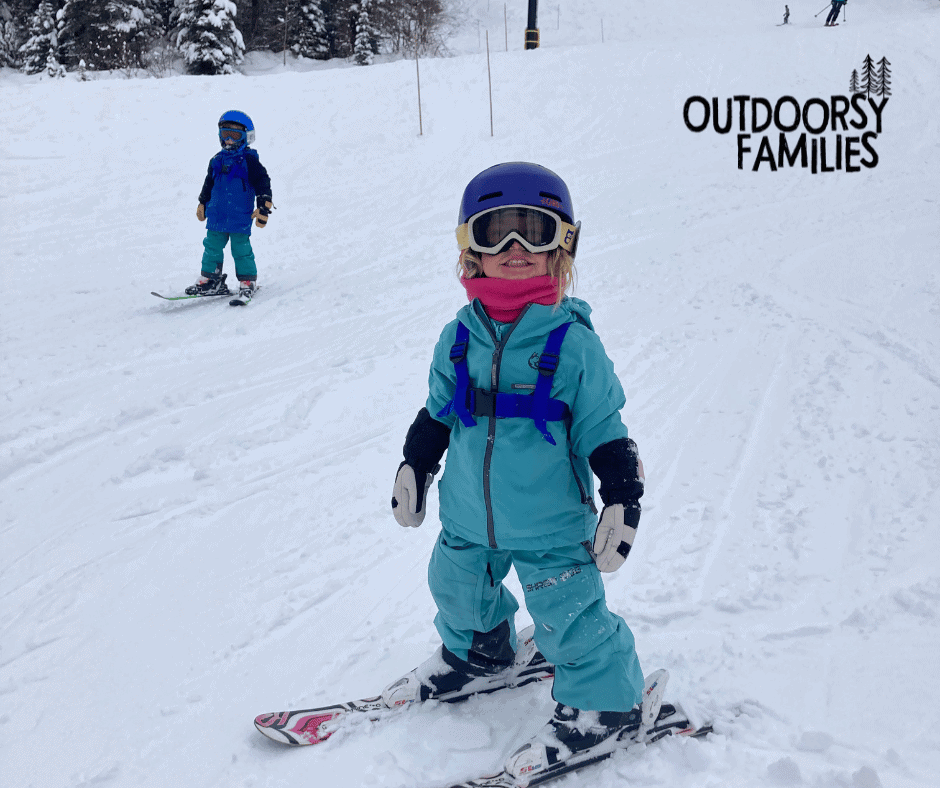 Best Outerwear for Skiing Kids
Over the past few years of skiing with kids, I've tried a lot of different ski gear options to find what works best for our family. When my kids were very young, I tried snowsuits and found that they are NOT the best option for skiing with little kids and toddlers. (This is not a popular opinion, but I'll explain why.)
When skiing with young children, inevitably we take breaks in the ski resort lodge. When they're in snowsuits, they become overheated in the lodge and want to take off their snowsuits. But this is a huge pain. It involves taking off ski boots and potentially stepping in a puddle of snow, wet ski socks, and cold feet. I've tried tying the snowsuit around my kids' waists, but they find this uncomfortable. Not to mention, trying to keep a snowsuit off the wet and disgusting lodge bathroom floor is a huge undertaking!
For this reason, I've preferred dressing my young children in snow pants and a jacket. I love the ability to adjust to their comfort level in multiple locations (whether indoors or outdoors). We've tried other brands and have been happy with them, but the adjustability of the Shred Dog layering system wins out over the other options we've tried in the past. 
Elevated Hardshell Jackets
The Elevated Hardshell jacket is my favorite Shred Dog product. With a 20k/20k waterproof and breathability rating, this gear is more waterproof than most kids' outdoor gear. The full-seam taping and YKK waterproof zippers mean moisture is not getting in. Thanks to underarm vents, kids stay cool on warm days. The integrated zippers mean this jacket is a perfect fit for the Elemental Insulator Jacket. 
I also love that this jacket can double as a rain jacket. Its thin, yet soft exterior makes it a great option for year-round comfort in bad weather.
My daughter has put the Elevated Hardshell to the test and has stayed warm and dry in many weather conditions. One day she skied for two hours in icy conditions. Her jacket was coated in a layer of ice, yet she was still comfortable as she skied. She's also skied in warm, wet snow (nearly rain) and stayed dry! We've even tested the Elevated Hardshell in negative temperatures and our daughter was cozy and happy for about an hour. 
Elemental Insulator Jackets
The Elemental Insulator jacket is lightweight and warm enough to use year round. During ski season, this jacket zips and integrates perfectly with the Elevated outer shell to form a waterproof and insulated ski jacket for cold-weather play. During the rest of the year, this water-resistant jacket works to keep kids warm on any outdoor adventure. 
Elevated Bib/Pants
The Elevated Bib features the same 20K/20K waterproof and breathability ratings as the Elevated Hardshell. Unlike the hardshell jacket, these ski pants feature 60 grams of 3M Thinsulate insulation. The insulation is enough that on warmer ski days, my daughter only wears her base layers under the ski pants. On colder days, she wears mid layer pants to add additional insulation. 
One unique feature of Elevated Bib is that we can use it as either ski bibs or ski pants. I use the bib feature because my daughter is young, and I want to add that additional barrier to keep snow out and warmth in!
The pant legs of the Elevated Bib feature two-way adjustability, just like all Shred Dog products. My daughter's size 4 snow pants are longer than other brands, but by utilizing the Adjust-A-Fit settings, I can make them fit perfectly.
With reinforced knees and bottom hem, these pants can take all that my daughter throws at them (including crawling all over the ground!) The zippered thigh vents also mean that my daughter can stay cool in spring skiing conditions. 
Pricing Model
Shred Dog uses a unique pricing model that allows them to sell their products at a much more affordable price than that found in retail stores. By selling their products direct-to consumers through shreddog.com, they can sell gear at up to 40% less than similar products in retail stores. This allows families to purchase high-quality gear at a more affordable price. 
Shred Dog Review
Shred Dog products can withstand cold temperatures with their higher performance gear. At a much better price than the competition, Shred Dog delivers high-performance products in a cost-effective way.
Are you ready to turn your kids into Shred Dog Kids? Get 25% off with discount code OUTDOORSYFAMILIES! (Also take advantage of free shipping over $50!)
More Shredding Kid Content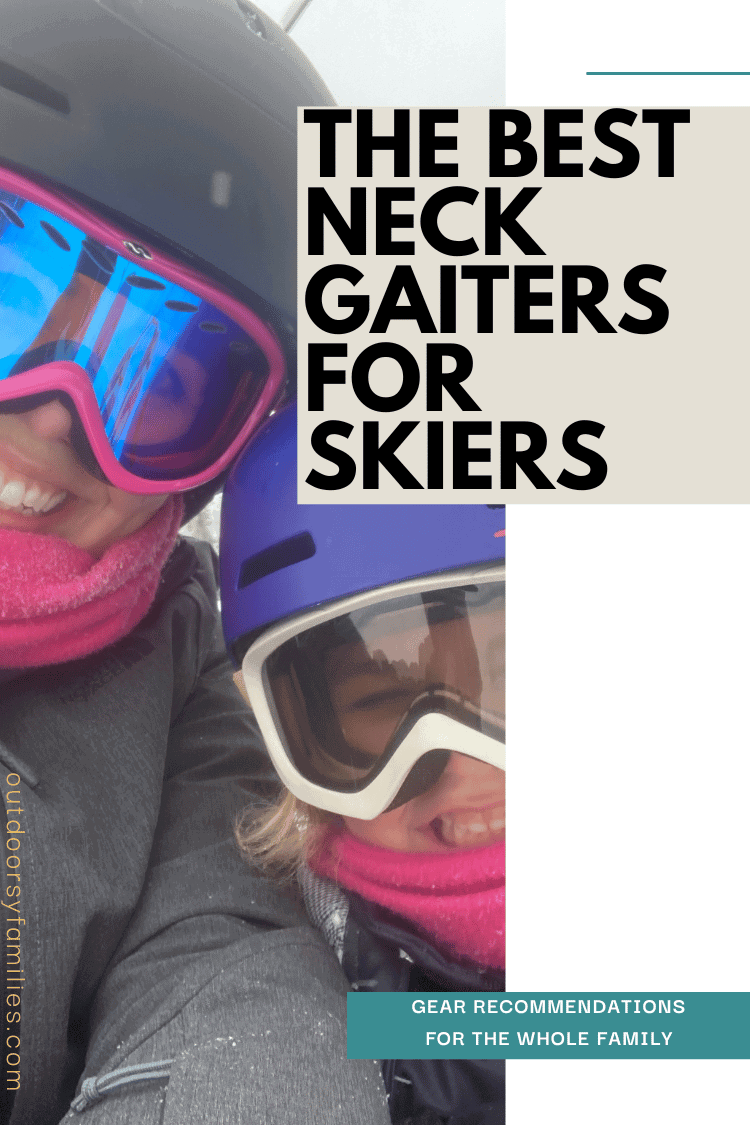 Staying warm on a cold ski day is essential to keep the whole family happy. We know the importance of quality ski helmets and outer gear. But, sometimes we can forget about a critical part of exposed skin. Our faces and necks! This guide shares the best neck gaiters and balaclavas for your whole family. From adults…